Notice
: Trying to access array offset on value of type null in
/home/persbook/domains/persbookart.com/public_html/wp-content/plugins/js_composer/include/autoload/vc-shortcode-autoloader.php
on line
64
Notice
: Trying to access array offset on value of type null in
/home/persbook/domains/persbookart.com/public_html/wp-content/plugins/js_composer/include/autoload/vc-shortcode-autoloader.php
on line
64
Notice
: Trying to access array offset on value of type null in
/home/persbook/domains/persbookart.com/public_html/wp-content/plugins/js_composer/include/autoload/vc-shortcode-autoloader.php
on line
64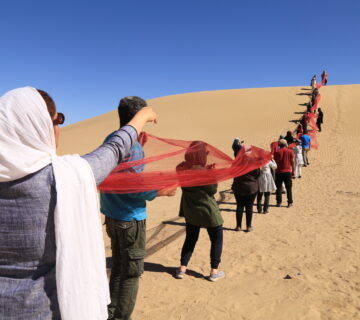 HAA 2021-2022 Lecture Series: Underground Knowledge
News, Weblog
Desert Detours: Contemporary Iranian Art & Critical Engagement with Remote Sites Pamela Karimi (University of Massachusetts Dartmouth) | For the 1972 Shiraz Festival of Arts, the American performance artist Robert Wilson and his avant-garde theater group, the Byrd Hoffman School of Byrds, displayed a seven-day nonstop performance across an entire mountain. The event was meant to be a kind of window into the world where ordinary and extraordinary events could be seen together. One could see the world at 8am, 3pm, or midnight, and the play would always be there, ...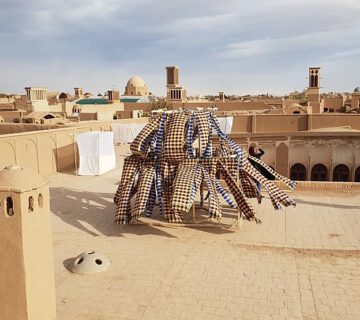 Retexture; traces of tradition and contemporary concerns in collaboration
Article, News, Weblog
pdated: Apr 22 REYHANEH MIRJAHANI Artist-researcher In the past few years, visual art events in Iran used to take place almost entirely in gallery spaces and engaged only with their pre-existing public. The revolution of 1979 exacerbated this situation, with the censorship on art limiting the expression of many artists, including the ones with social and political concerns. Also, the sovereign has not been supportive of participatory activities in the social environment, especially those with social-political criticism – and finally, there is a lack of support from institutions inside the country. ...