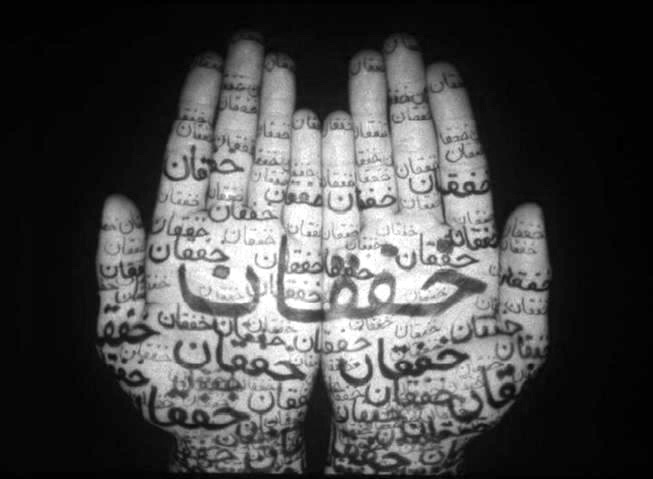 " Khafaqan" by Mozhgan ERFANI
Persbook has the honor to annonce the selection of two persbook artists in the third Moscow Biennale of Young Art 2012.
Two art works of the Persbook winners (2) , the video art project "Khafaqan" by Mozhgan ERFANI and the installation project "Uncertain Horizon" by Farshid LARIMIAN, will be presented in the exhibition, organized by cheif curator Kathrin BECKER, at MMOMA ( Moscow Museum Of Modern Art) from 11 July to 12 August 2012.
After Photographic Festival"CONTACT"in Canada, Edward Lucie-Smith has selected 4 Persbook winners again:
Asieh Roholamini, AmirHossien Keihani,Bahareh Bisheh, Mahmoud Maktabi for an exhibition called"3 Worlds in 1″in  Lithuania. 
On 29th of June, 2011 (Wednesday), at 6 p.m., Klaipeda Culture Communication Centre Exhibition Hall (Aukštoji str. 1/Didžioji Vandens str. 2, Klaipeda, Lithuania) opened three exhibitions "London International", "Polemically small" and "New Iranian art" curated by Edward Lucie-Smith together with Zavier Ellis, Janet Rady and Ignas Kazakevičius.